Welcome Pastiche La Femme's Blog! 

Pastiche La Femme was established in July 2019 we are womenswear fashion brand created out of the idea of creating unique fashion garments for women. We are two very unique individuals especially when it comes to fashion!
Fashion for me began when I started taking watching my grandmother Florence sew quilts for the family. She would take anything, and make it into a quilt. I thought that was amazing and I wanted to do the same. After watching her design and sew quilts I wanted to learn how to use her machine, so she showed me and eventually bought me my own sewing machine when I was 8. From there I stared deconstructing all my clothes (...which my mother could not stand...) and by the time I got to high school I was hand sewing my own clothes. The second chapter of my career began when I went to college and studied Apparel, Textiles and Merchandising and Art. It was in between my finishing my Bachelor's at Eastern Michigan University that I met my hubby, Antonio Hall....
His fashion story begins at the age of 17 where he decided he wanted to become a business owner and when he thought about what business owner's do, he concluded that they make clothes, so that's what he set his mind to do. 
It was from that point he deconstructed a T-shirt to learn how to make it again so that he could learn how to make his first design, a blue jean hooded vest. He was able to create the pattern pieces from the T-shirt and create the hood as well. He ran into a few roadblocks when it came time to add a zipper, he had some help but the project never moved forward...and then he met me in September 2011! I graduated with my Bachelor's degree and then met him and we started dating in October 2011...(That's a WHOLE different story for a different blog post...)
Upon completeing that degree I went to get my Master's in Fine Arts in Fashion Merchandising at Academy of Art University. It wasn't until I finish my thesis that the concept of Pastiche was born. Pastiche, LLC and Pastiche La Femme was born incorporated in July 2019.
According to Merriman-Webster the definition is:  "a musical, literary, or artistic composition made up of selections from different works" (Merriman-Webster, 2019)
IN ESSENCE: We design unique clothes that are a collection of what we think the woman is. 
Fast-Forward to today...
So now our business is established and we are ready to start our journey as designers of the Pastiche LLC and Pastiche La Femme! We are looking forward to being featured in Phoenix Fashion Week 2019 this year and submitting our design for our new brand Pastiche La Femme!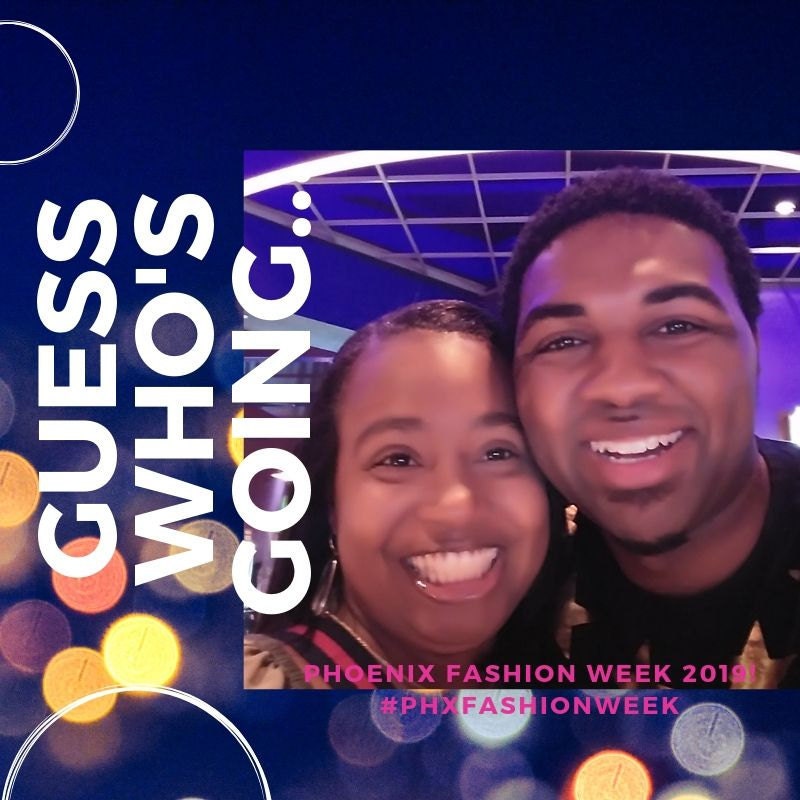 More details to come for Pastiche La Femme and Phoenix Fashion Week!
Your truly,
A